---

Timothy Dakota Hollon
Oct. 8, 1999 to Feb. 17, 2000
Born with congenital heart defects
Lost in our lives, but forever in our hearts

Gregory James Halinar
Nov. 15, 1999 to Nov. 17, 1999
Complications from prematurity due to incompetent cervix
For the Love of Gregory
Jim & Valerie Halinar
Sweet Gregory,
Remember that you were always wanted and will forever be missed & forever loved.
Love,
Mommy & Daddy

Jordan Ashley Heffley
July 5, 1999
Born with Trisomy 13
Jordan's Website
Jan & John Heffley

Hope Christine Barker
June 3, 1996
Born with anencephaly
Hope's Website
Tamara & Brett Barker

Liam Montgomery Abney
April 21, 1999
Miscarriage
Liam's Memorial
James & Aja Abney
"Although we never held you in our arms, you will always be in our hearts."

Faith Elizabeth Moore
August 15, 1997 to August 20, 1997
Complex congenital heart disease
Faith's Website
Jennifer Moore
We found out in the 4th month of pregnancy that Faith had heart problems. An ultrasound showed that her heart was beating too slowly (60-65 bpm). Later visits with the pediatric cardiologist showed all her heart defects. She was delivered at 35 weeks gestation due to heart failure. She lived for 5 days. We put a lifetime with her into those five days. She will always be a part of our family and our lives. I am a better mother,and a better person for having known her.

Sebastian Andrew Krug
July 24, 1999
Miscarriage
Jude Christian Krug
March 2, 2000
Miscarriage
Sebastian and Jude's Website
Colleen King
They mean as much to me in heaven as they would have on earth.

Alexis Brianne Stempien
January 1, 1998 to November 15, 1999
Murdered
Lexi's Website
Joe Stempien
Lexi, Grandpa thinks about you all the time. You are never far from my thoughts. I will love and cherish you forever. Someday you will be sitting on my lap giving each other kisses!
Love, Grandpa

Mikhayla Elizabeth Peacock
May 5, 1998
Miscarriage
Alexandria Debra Peacock
March 10, 1998
Miscarriage
Dillian Jesse Peacock
September 9, 1999 12:23am to September 9, 1999 1:52pm
Born Premature-Pulmonary hypoplasia & Septic Shock
Mikhayla, Alexandria and Dillon's Website
Stacey Peacock
To my precious hero, It feels like just yesterday that I held you in my arms, but it feels like an eternity that you have been gone!! I will never forget you or ever stop loving you!! You will forever be my little hero!
Forever and Always, Your Mommy xoxoxoxoxoxoxoxoxoxoxoxoxoxoxoxoxoxoxoxo

Jean-Fredric Brayer Goupil
January 7, 1999 to April 19, 1999
SIDS
In Memory of Our Son
Melanie Brayer & Mario Goupil
We miss you more than words can tell. You are always in our hearts until we join you and hold you in our arms.
Love Mommy, Daddy, your brother Jeffrey, Aunt Florence and all your family

Brianna Ball
November 18, 1999 to November 21, 1999
Brandon Ball
November 18, 1999 to November 23, 1999
Born at 23 weeks. Lungs were too small.
Brandon & Brianna's Memorial
Tina & John Ball
I loved you before I knew you....your tiny footprints have left an impression in your Mommy and Daddy's hearts forever!

Cameron Eugene Groumoutis
May 24, 1999
Anencephaly
In Loving Memory
Derrick & Melissa Groumoutis
Life is precious. Keep your angels close to your heart. Cameron will never be forgotten.

Madison Adair Heaverin
July 5, 1999 to July 6, 1999
Ectopia Cordis
Madison's Website
Donna & Ted Heaverin
She spent a moment in our arms; She will spend forever in our hearts.Although she was small, her loss was enormous.

If you would like to have your angel added to Timothy's Angel Page click the angel below. I would be more than happy to add them.


---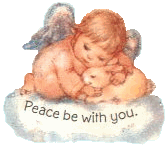 ---
AOL users. This form will not submit to us. Please fill it out by email and send to us.